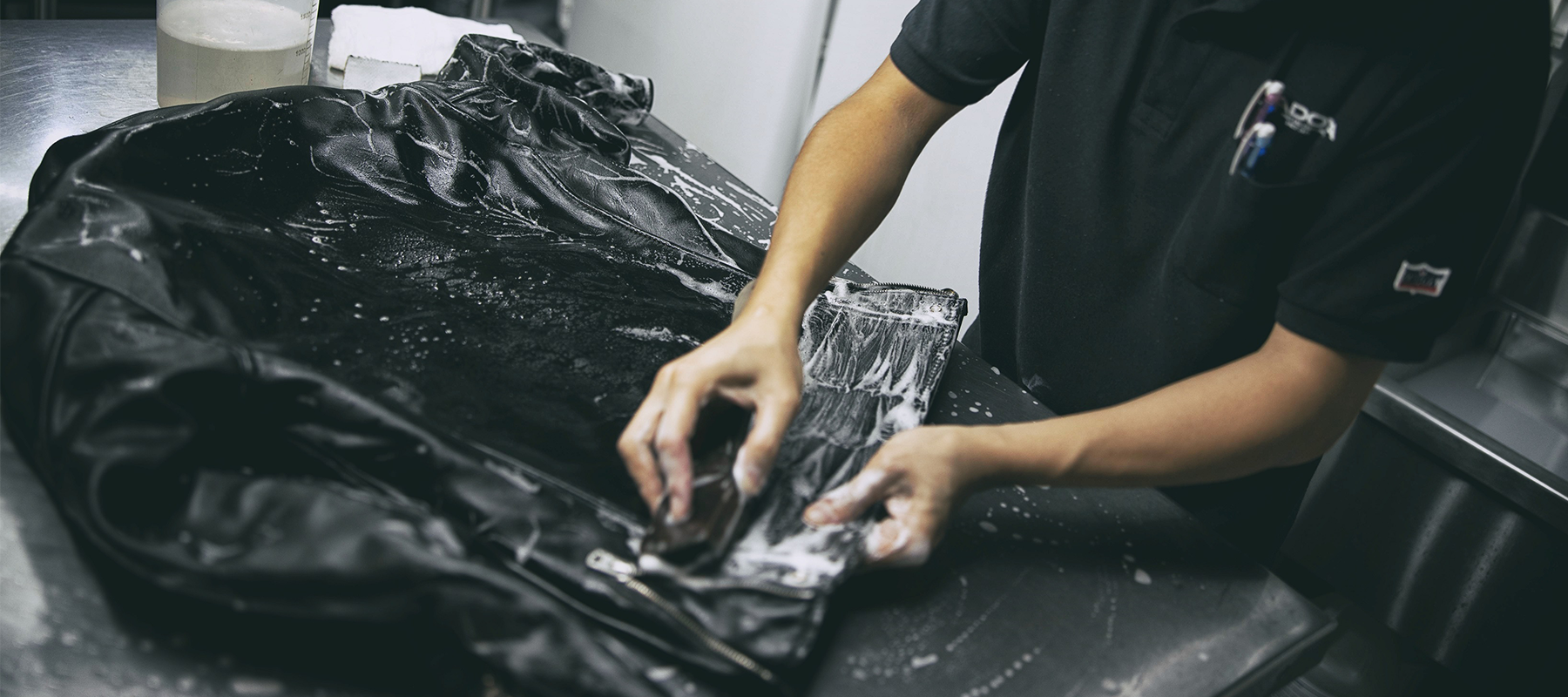 Washing craftsman cleaning
We can provide this because Kadoya has been committed to leather products for over 85 years.
Washing and wearing leather products is the new norm
The traditional method of cleaning leather products in Japan has been dry cleaning using chlorinated solvents.
While this removes dirt, there are also cases in which the color fades and the oil content from the leather is removed, and using a fatliquoring agent to replace the lost fat content can result in an unnatural or unpleasant stickiness. There was a problem.

Ref Leather uses a special soap specifically for leather, and can be washed with water as well as dry. The important thing here is to remove dirt and replenish nutrients, including lost fat.

This will restore suppleness and elasticity, allowing you to once again appreciate the gentleness and strength that leather originally possessed.
You can wash all kinds of leather products (genuine leather), including leather jackets, leather overalls, pants, coats, skirts, and boots.
It is also possible to clean color schemes and combinations of different materials that were avoided with conventional cleaning methods.
See cleaning menu

Cleaning orders/inquiries
You can order from Refreza online or at a store near you.
If you have any questions regarding cleaning, please email us. Please feel free to contact us.
Current delivery time: 2 months
Click here to order cleaning
Ref Leather craftsmen examine a wide variety of maintenance products and select the most suitable maintenance items for leather jackets.
Introducing a maintenance item series from REF LEATHER, a specialized leather cleaning company.
CLEANING MOVIE
Cleaning scene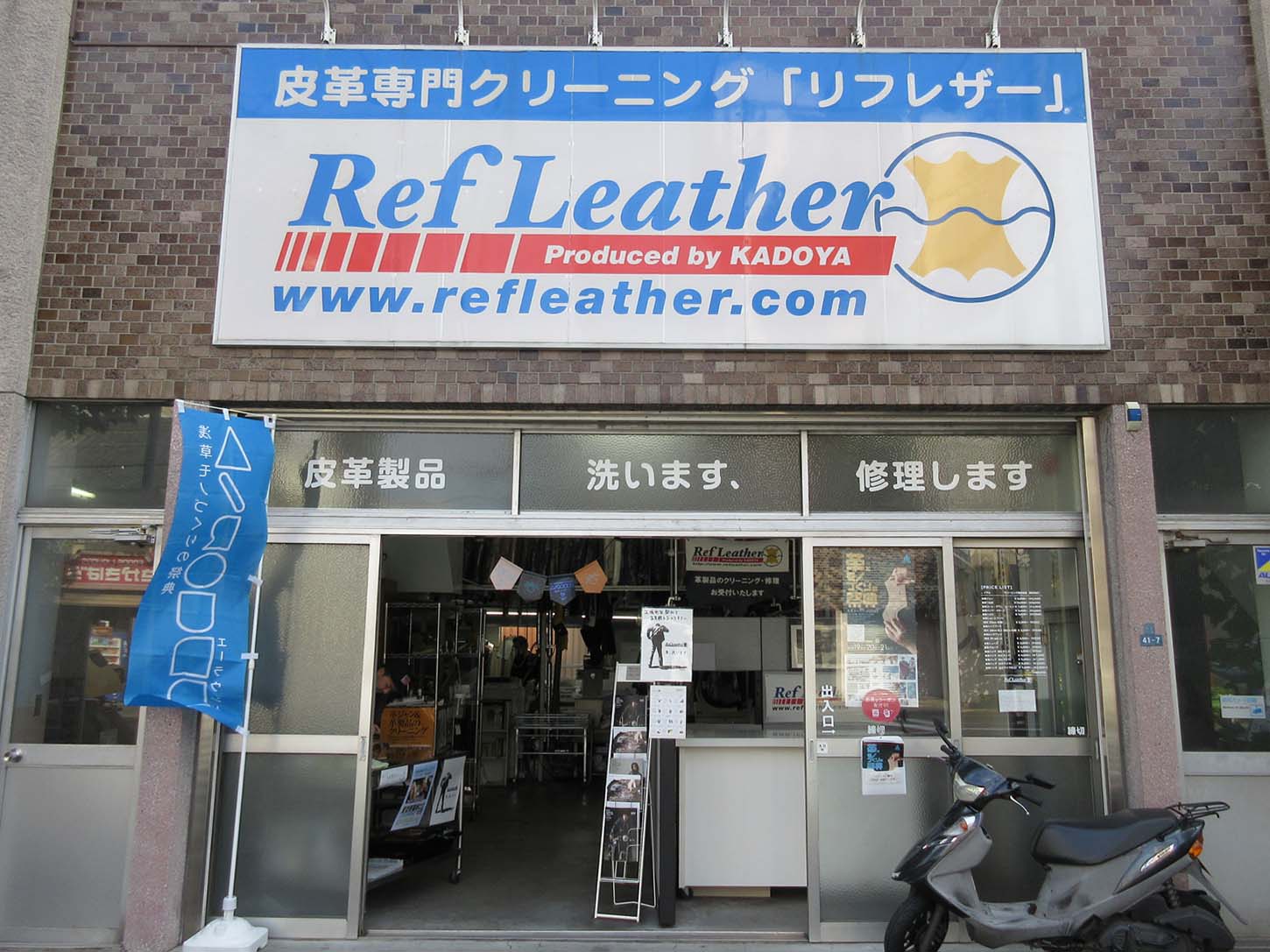 ref leather store
1F, 6-41-7 Asakusa, Taito-ku, Tokyo 111-0032
TEL 03-3871-2055
Business hours: 9:30-18:00
Closed: First and third Saturdays, every Sunday, and holidays
View map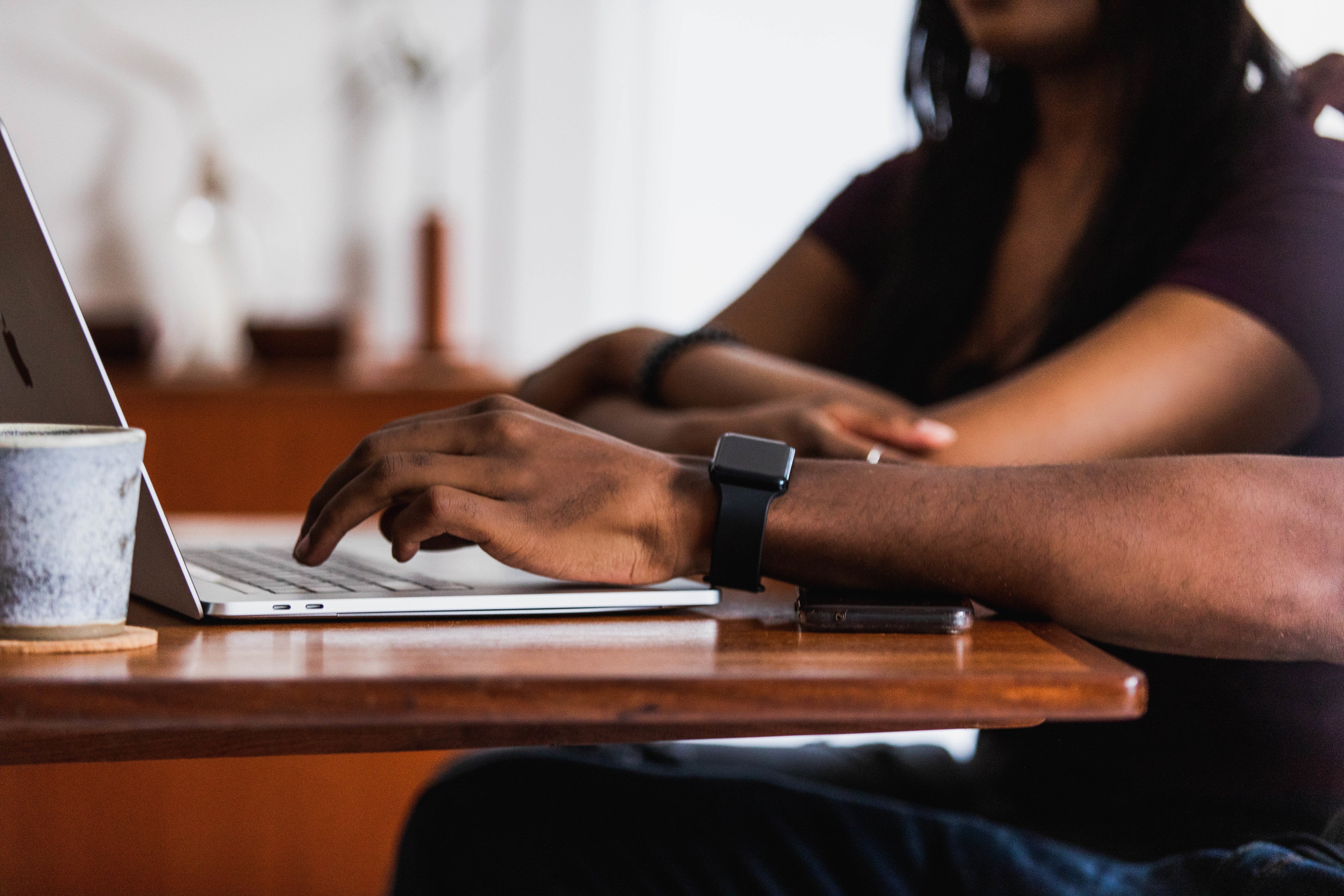 I want to order online
Please contact us using this order form .
We will contact you regarding the shipping method.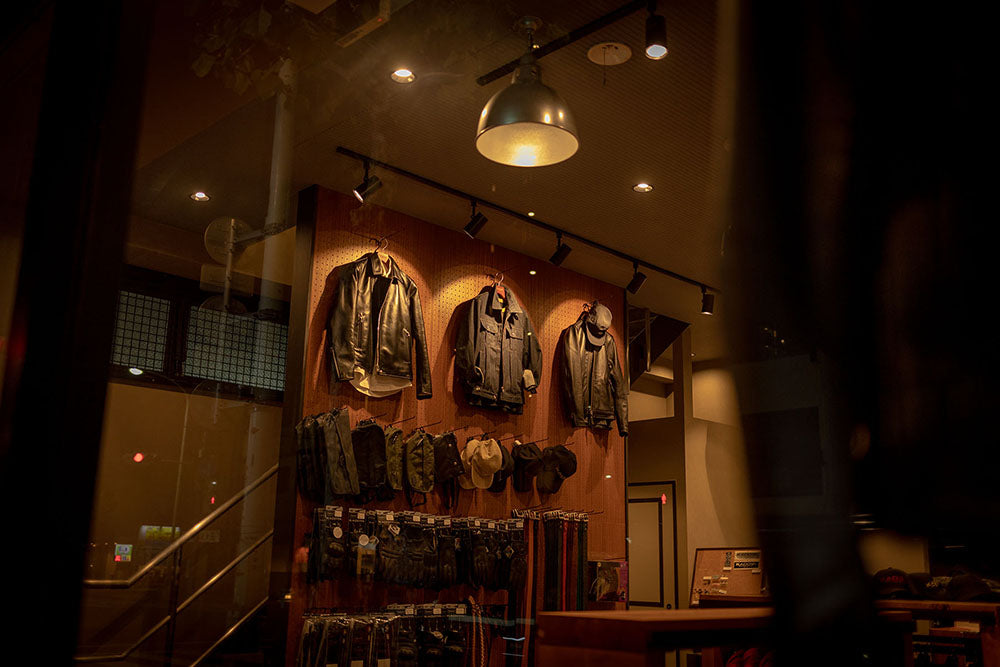 I want to take it to the store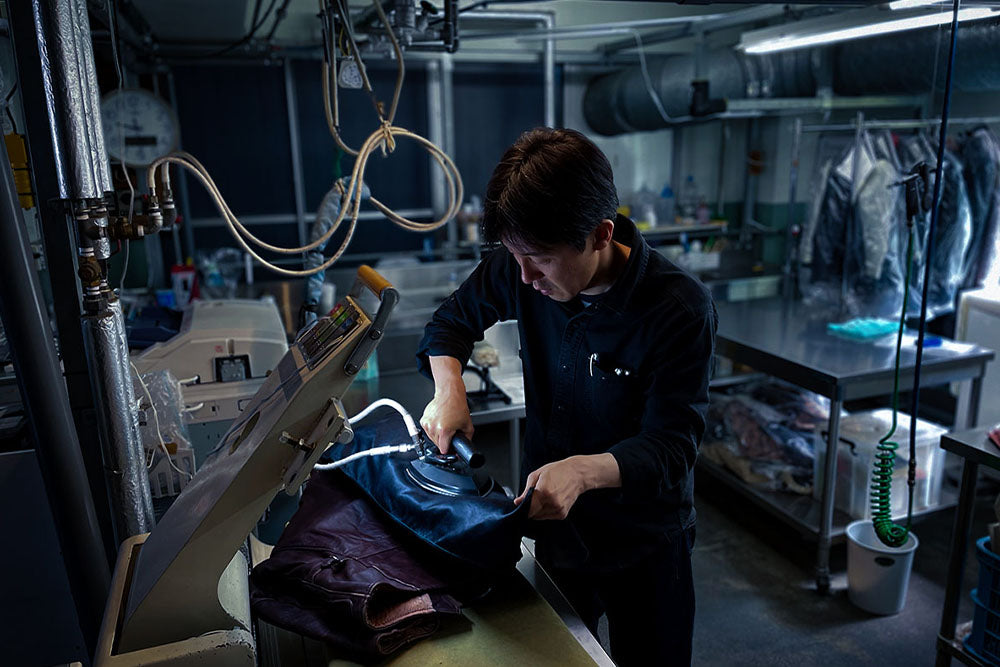 FAQ
We have compiled a list of frequently asked questions regarding Ref Leather's cleaning service. I would appreciate it if you could use it as a reference.
Click here for FAQ