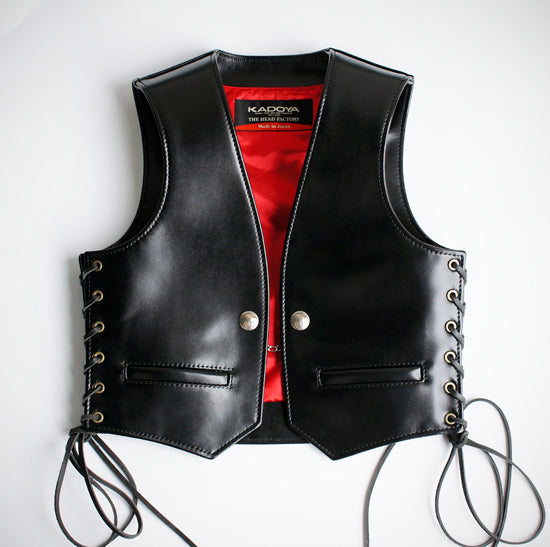 I made a hard steer women's vest for an order from History, a motorcycle supply store in Sapporo, Hokkaido.




The design is History's classic orthodox style.






The 1.8 mm thick glossy hard steer creates a sharp curve.






Become independent.






Decorate the front with a concho and open and close with an eggplant chain.






The lace-up eyelet cuts into the thick leather, giving it an atmospheric shade.




A long time ago, when History was still in Kushiro, I passed by the shop on a motorcycle.

I didn't know it at that time, and partly because it was a rainy night, I completely passed by, but I could see the leather jackets hanging inside the store illuminated by the fluorescent lights from outside, and it was like this (excuse me) I got a slightly unexpected impression that there is a motorcycle supply store in
After the Bon vacation, when I was talking about it at the company, a sales person told me, "That's history."

My bachanko, who was a bachanko, lived in Kushiro. I feel like I have a connection with Mr. History, and this time's order vest is an order from Mr. Tashiro, the wife of Mr. Tashiro, the representative of History. It seems that there is a connection


Thank you for your order.


Made-to-order specs/original vest

leather/glossy hard steer
Lining: polyester satin wine red

Dealer/History

[Ichishima]