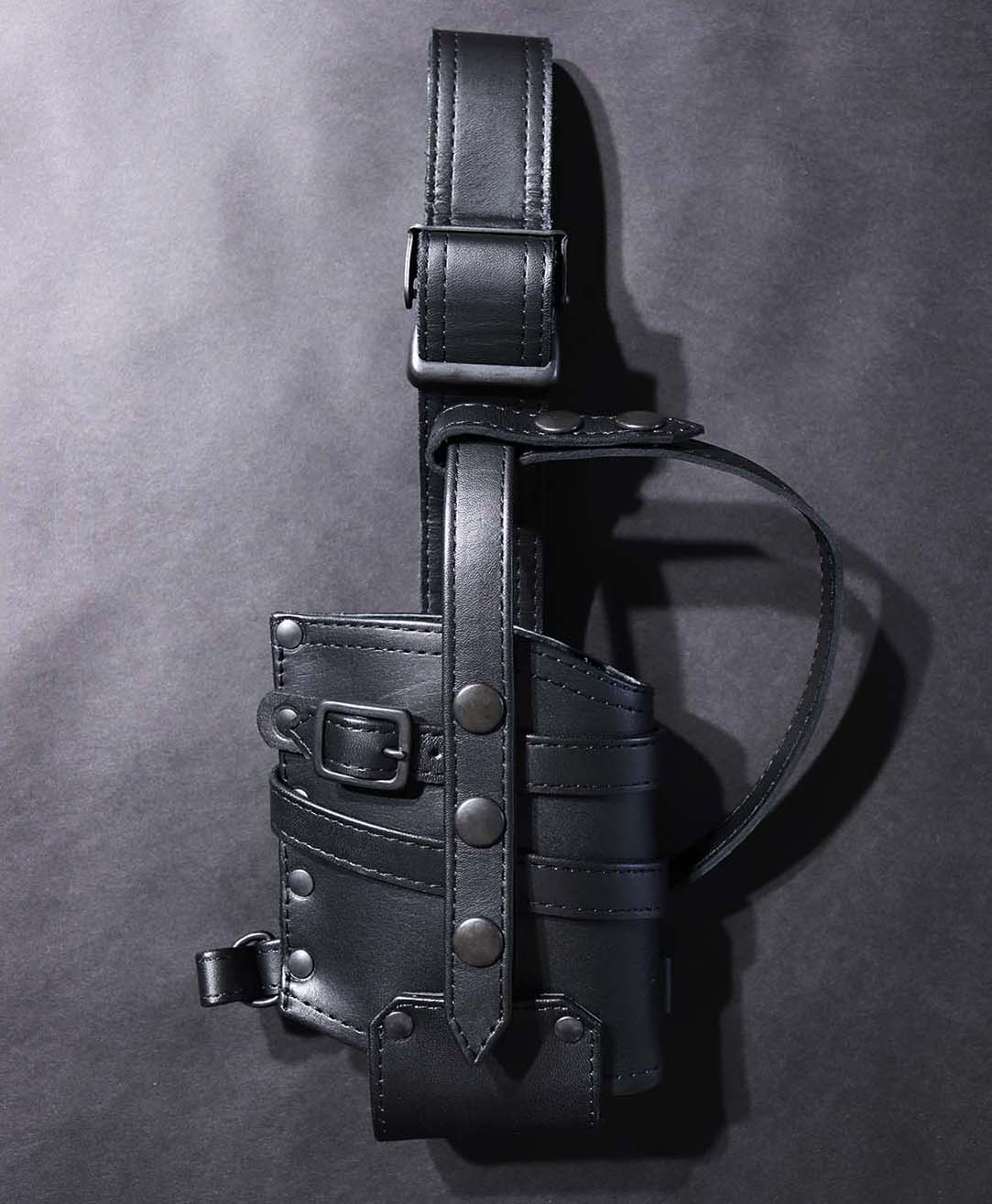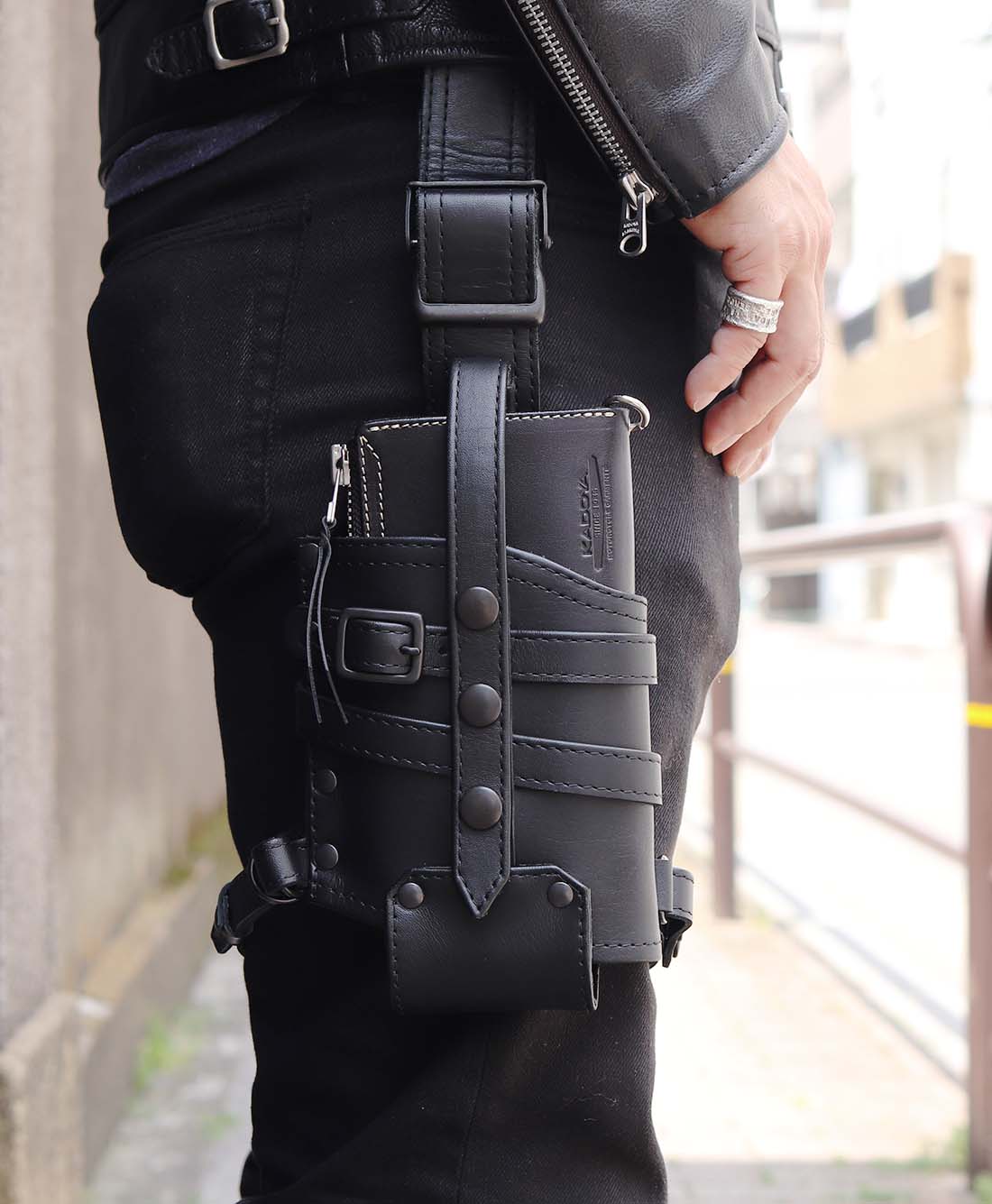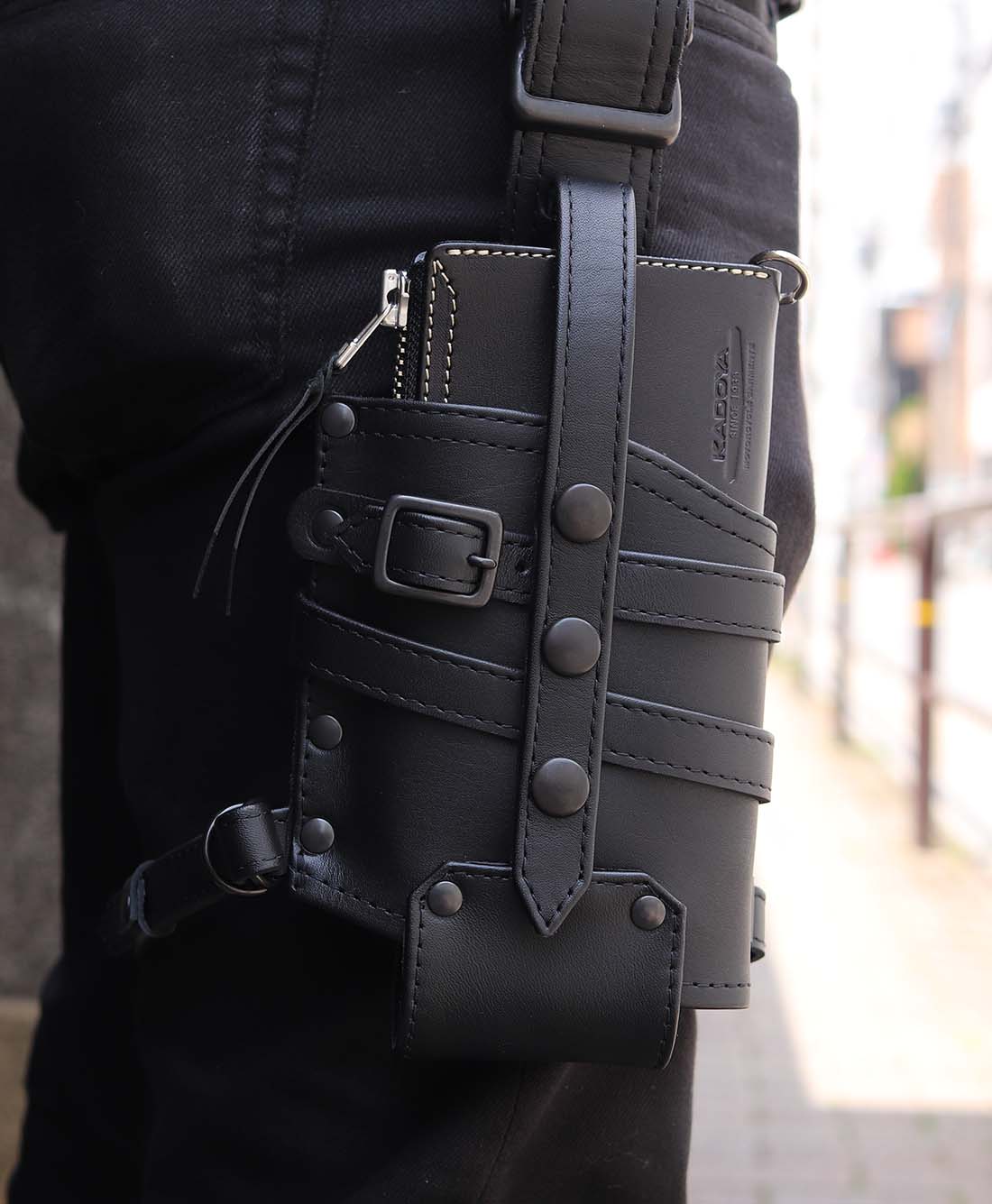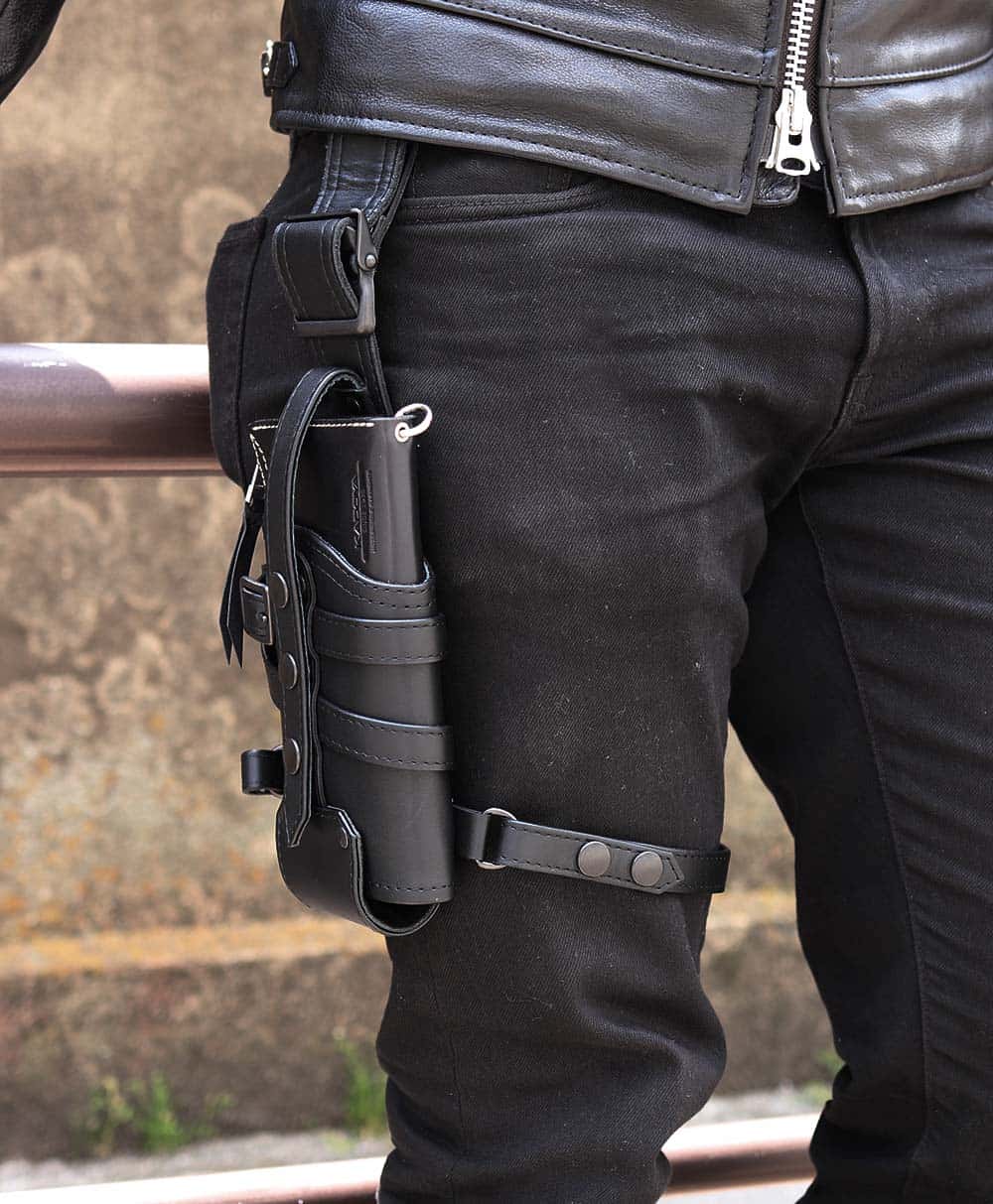 HF LAB/SBS-HOLSTER / Black (direct store limited item)
SKU: 9305-0-200-059
Sale price

¥23,100
Regular price

¥23,100
(/)
---
In stock
This item is a reserved product
Estimated arrival date:

${incomingDate}
*Delivery date may change due to factory production.
A multi-holster reminiscent of a gun holster.

---
It has a tough construction and a rational structure that ensures strength, even as the additions seem to add up.

---
Dot buttons and double rings make it easy to put on and take off and adjust.

---
Belts are placed on the legs in consideration of various bike positions and movements.

---
Adopts a woven name with the logo of HEAD FACTORY's new project (HF LAB).

Product Features

■Design
A multi-holster reminiscent of a gun holster.

■Product features
・Multi-size that can store a wide variety of items ・Country of manufacture (Made in Japan)

■Material
Front: Matte steer (1.8m)/gacha buckle, 18mm buckle, dot button

Country of Origin: Japan
size spec

| | |
| --- | --- |
| size | free |
| Side (holster part) | 14 |
| Vertical (holster part) | 17 |

*The unit is cm (centimeter)
* The indicated size is the finished size, and there may be some errors depending on the product.
What is HEAD FACTORY?

Founded in 1935, in Asakusa, Tokyo, we have continuously nurtured our craftsmanship in making leather jackets.

This commitment is our proud philosophy that plays a part in Japanese manufacturing. The origin of HEAD FACTORY is the "skill" and "enthusiasm" cultivated by Kadoya craftsmen.

And this is my thoughts to all those who love leather jackets and motorcycles. We continue to create clothes that can be worn for generations without being swept away by the times.

HEAD FACTORY KADOYA MADE IN JAPAN

Embracing the craftsmen's passion in the brand tag, Kadoya's path to "better manufacturing"

the night before

Kadoya's craftsmen, who have been making leather jackets for a long time as a made-to-order leather shop, have accumulated technology that can respond to all needs over time.

As the world entered an era of mass production and mass consumption, the trend shifted toward ready-made clothes. In the midst of turbulent times, the skilled craftsmen led by Masataka Fukano, the second generation of the company, continued the custom-made production, while behind the scenes the development of ready-made clothes also started.

In 2003, the domestic brand "HEAD FACTORY", which was particular about "sewing one piece per person" as if going against the times, was transposed to the production of ready-made clothes. It was launched at the factory in the head office building in Asakusa.
Regarding orders from outside Japan

For orders from outside Japan, please use the proxy purchasing service "OneMap". "please use.

What is One Map?
One Map is a site operated by FROM JAPAN, a purchasing agency that accepts orders from overseas customers, makes purchases on Kadoya Official Online, and ships products overseas. All customer inquiries will be answered by FROM JAPAN staff on behalf of the Japanese shopping site.

To order with One Map, please tap below.

*If the banner is not displayed, please click here to place your order.

https://www.fromjapan.co.jp/japan/special/order/welcome/

We handle your payment procedures, shipping, etc. on our behalf. One Map does it.

Please note that orders placed using forwarding companies other than One Map will be canceled to avoid any trouble.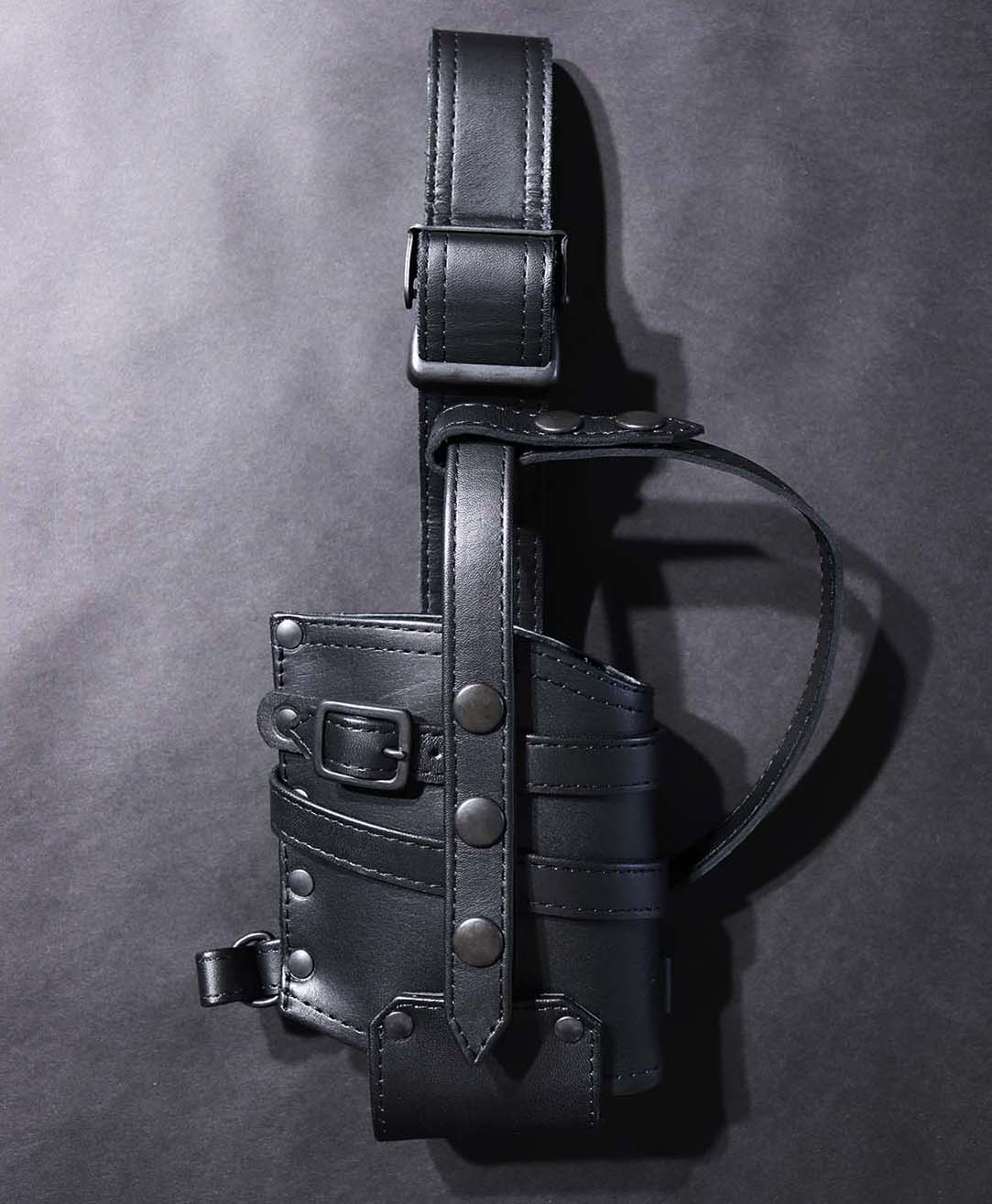 HF LAB/SBS-HOLSTER / Black (direct store limited item)
Sale price

¥23,100
Regular price

¥23,100
Choose options