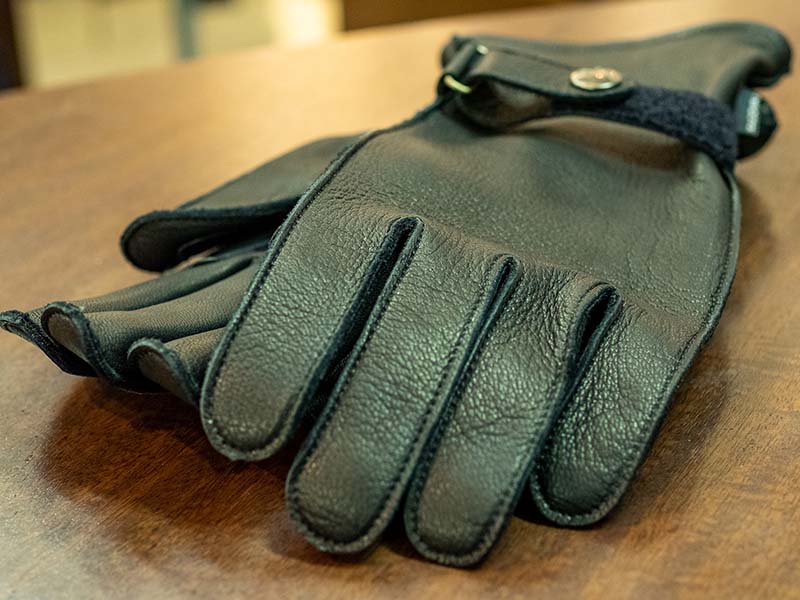 Deerskin glovesNKG-DEER , which have been out of stock for a long time, are now back in stock.
Made of high-quality deerskin with a thickness of 1.2-1.3mm, this item has an attractive feel that sticks to your hands.
Another point of particular attention is the use of deerskin for the padding on the palm side.
Japanese-made gloves produced at affiliated factories in Japan.
We also recommend pairing a cowhide or goatskin jacket with deerskin gloves.