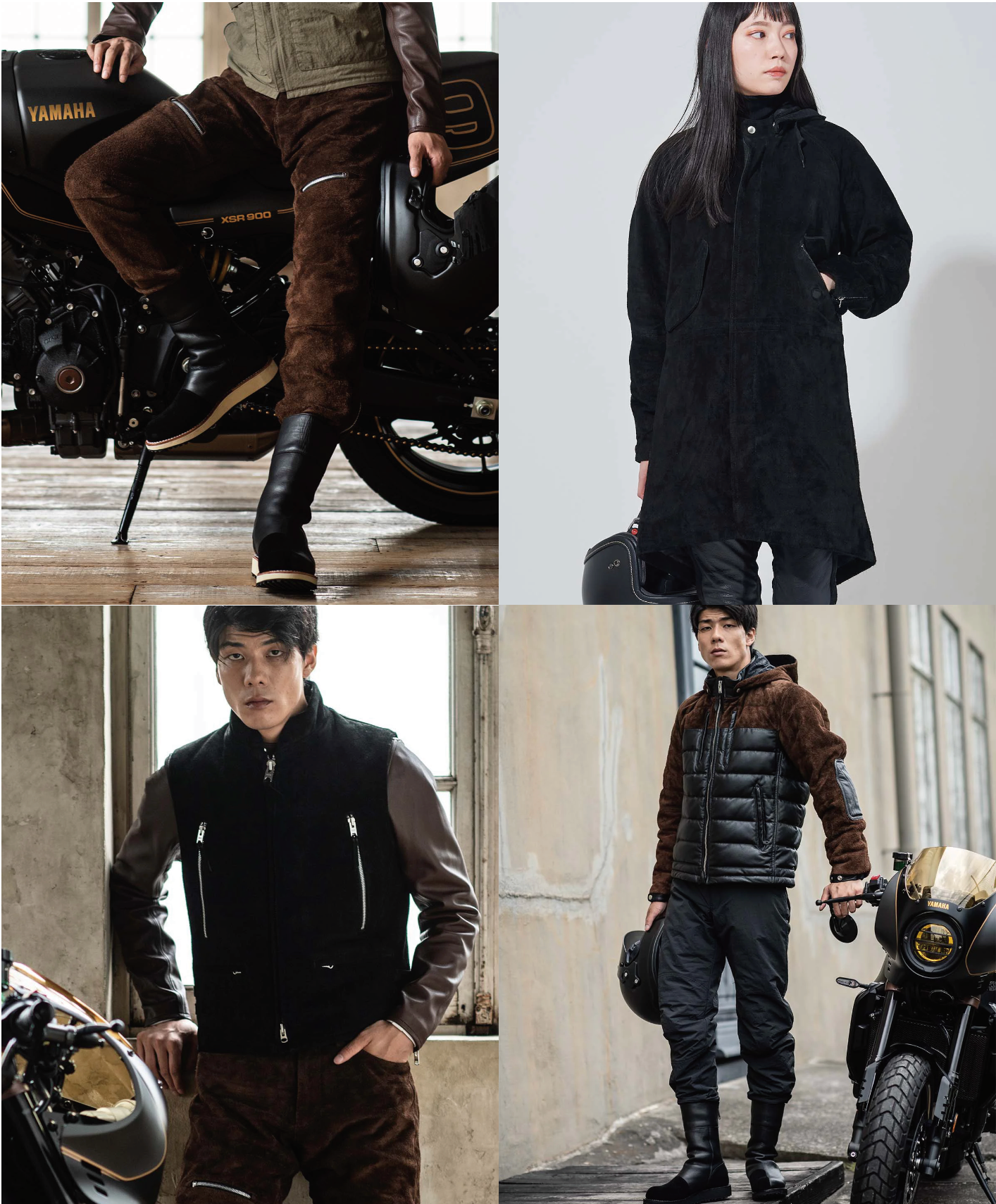 As a planner at KADOYA, I am always thinking about more attractive leather styles and coordination.
I want to wear more leather. I want you to wear it.
However, I sometimes feel that the leather top and bottom is too hard...
Finish, processing, color, etc.
We've gone through a lot of trial and error up until now, but let's take it one step further...
From a different angle than before So that you can feel the charm of leather.
This season, we have started using a new suede material.
However, suede material gets dirty easily. Fading.
I think it looks a little classy and generally a little delicate.
But that's KADOYA. I want you to use it in the bike scene!
 Inspired by rough-out suede used in engineer boots, etc.
The hair is as long and wild as possible.
You can still feel the "taste" even if there is sebum, exhaust gas, or oil on your skin.
Add wax to the surface to create an uneven feel.
After repeating many different processing prototypes, we finally arrived at an expression that we were satisfied with.
 Not only as riding gear, but also as KADOYA leather clothing.
We would like to continue to propose the appeal of various leathers.