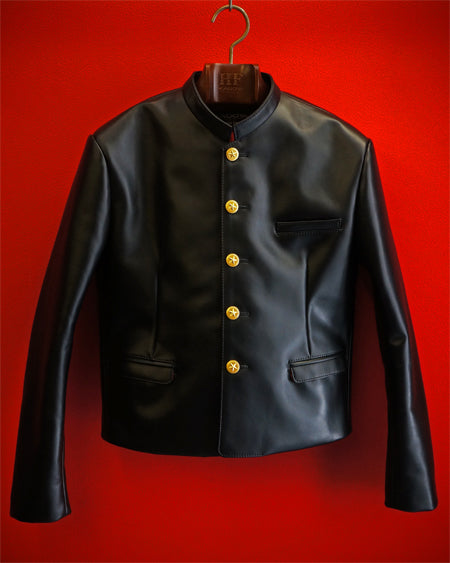 I will definitely come someday! For several years, I continued to think that

Finally, the opportunity to make "Sole" has come.




That's right,


It's school run.





It's a short run.

"Customers are looking for a leather gakuran that can be ridden on a motorcycle, not a single-rider jacket that looks like a gakuran."

I was strongly reminded by the staff in charge.

Due to the extraordinary commitment of our customers,

As well as the use of ZIP opening and shutting and the dot button of the theory street,

As a result of discussions, the angle of the sleeves peculiar to riders and securing the amount of exercise were sealed,

I made it with the highest priority on the form of the gakuran.

As for the details, various ideas have been devised to express the style of a school run.


It is great to see that you were satisfied with your stay.


Dear S, Thank you for your request.
Made-to-Order Specs/Gakuran Riders
leather/oil soft steer 1.5mm
Lining: Super hard twill red
ZIP/YKK No3 Coil Black
Dealer /
KADOYA head office
[Ichishima]