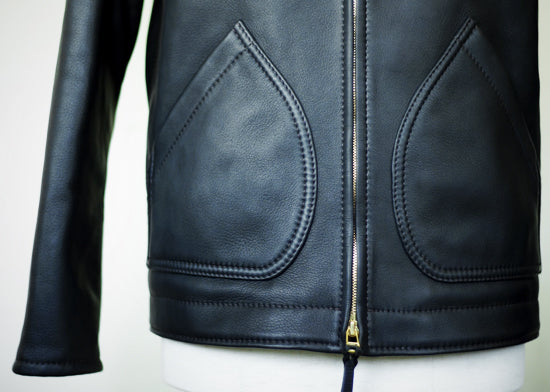 This is an original design hooded jacket that I made at the request of Mr. O.
The order category is Special Order.

The material is HF-DEER black.






The height of the neck, the inner diameter of the hood, and the use of deerskin for the lining of the hood, etc.
It is packed with casual commitment.






Deerskin is also used for the lining of the out pocket.
The thread bites into the volume and elasticity of the layered deerskin, doubling its presence.






The hood maintains a natural three-dimensional shape due to the softness of deerskin and the moderate thickness of two layers of leather.
It looks like iron with a parkerizing treatment.






The ruggedness of the calm atmosphere and the slender silhouette are very beautiful.
The characteristics of HF-DEER are utilized.

Dear O, Thank you very much for this time!



Made-to-order specs / original hoodie

・Leather / HF-DEER Black
・Lining / satin quilting champagne gold
・ZIP / YKK No5 Gold
・ Dealer / Kadoya Osaka store


[Ichishima]