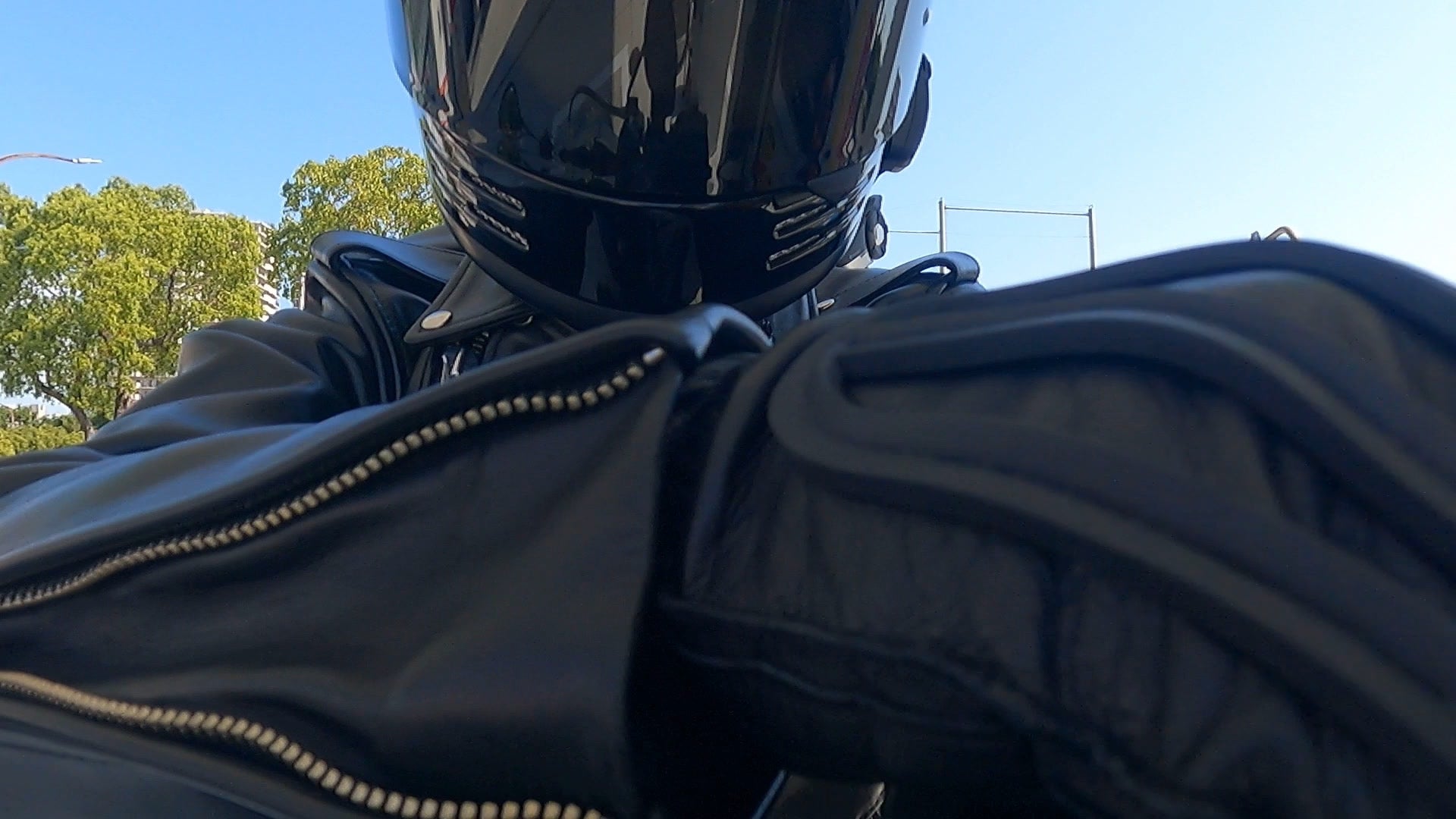 Holiday with riders and motorcycles
It was about three years ago that I resumed tandem touring with my wife for the first time in 20 years.
I feel like time passes too quickly...

Before I knew it, I was 51 years old.My standard holiday as an adult is a short course from Kobe city, crossing the Akashi Kaikyo Bridge and enjoying lunch on Awaji Island.


Last week's holiday was sunny. The comfortable season has finally arrived where we can wear leather jackets.
It's also a good day to break in the new AW-1VS, which I bought for the first time in 15 years.
First, we refueled and headed to the nearest expressway entrance.
I prefer the route from the center of Kobe city to Awaji Island via the Hanshin Expressway. Adults have limited time, so they use the expressway right away (lol)
Once you pass through this tunnel, you will encounter the exhilarating Akashi Kaikyo Bridge...
However, if you are not careful, your enjoyable trip can be ruined.
After entering the island, we cruised along the coast for a while. And then we'll have lunch.
The problem with stopping by here is that you end up asking for too much. I don't have the ability to learn... I quickly finished my meal and headed to SA for coffee time.
My wife, who got her motorcycle license more than 20 years ago, doesn't ride a motorcycle because she thinks she might ride one herself. For some reason, it persists. Why?
However, he seems to like the DORIS riders, so the rest is...
This kind of lunch touring is a short course that takes about 4 hours.
Perfect for running around on a sunny day off.
Isn't it life itself to wear your favorite rider's jacket and ride your favorite plane with your beloved wife in the back?
I hope everyone has a good run this season.