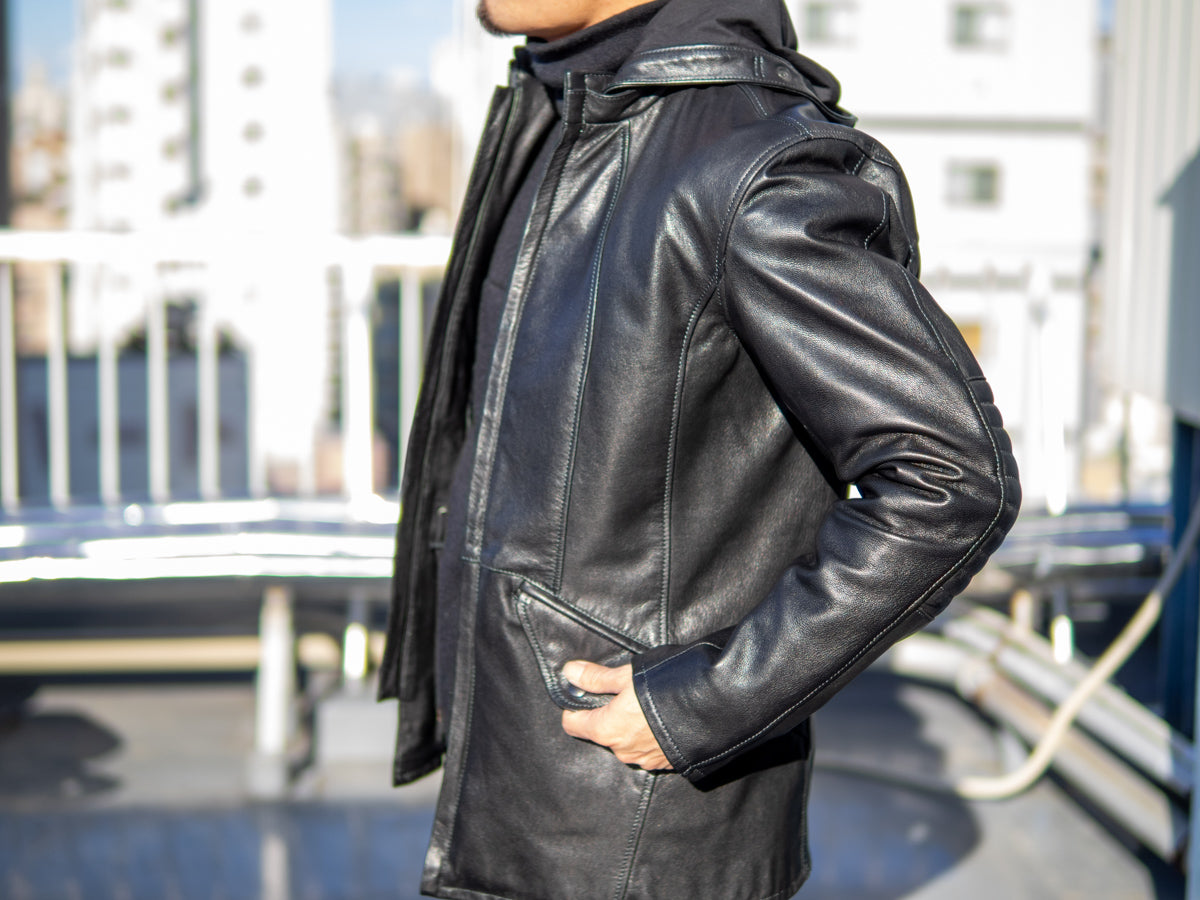 VERMILLION long hooded riders
Equipped with a removable liner, it can be worn for long periods of time, from the cold season to the spring and fall seasons.
Made of familiar goat leather, it is light and soft to wear.
It is also suitable for everyday use and as a light layer.
A bold arrangement of the M-65 parka for the motorcycle scene.
The front cutback and elbow design create a functional motorcycle feel.