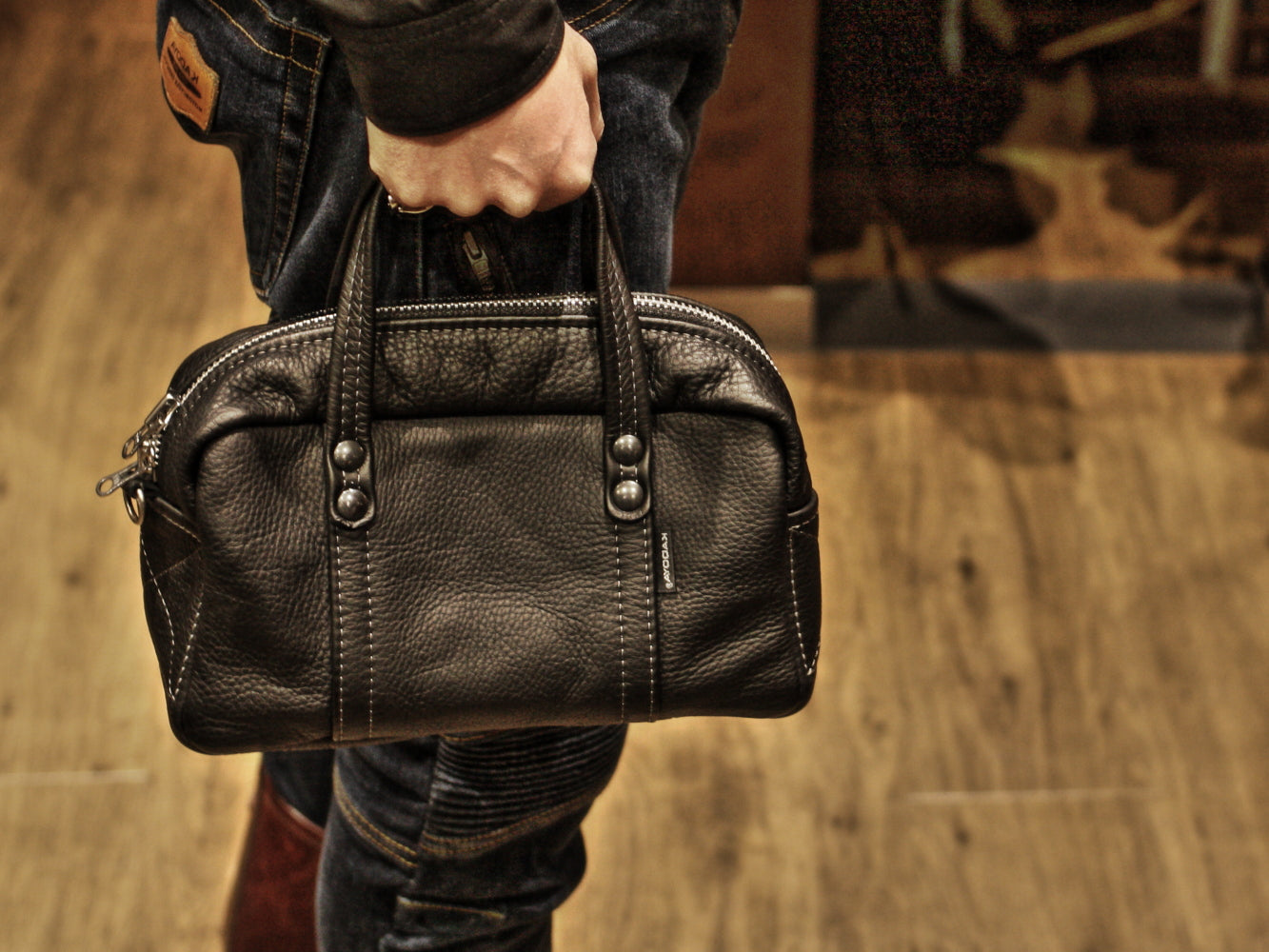 The latest in the KM series!
The [KM Series] offers a variety of small items that have never been seen before.
Such items and such items are available at relatively reasonable prices! Since we are
This is a series that many people purchase along with other items at stores.
This time, a new product appears in the KM series!
[KM/MINI BOSTON BAG].
Is it so small that just looking at it heals you? ! It is a size Boston bag!
The price is ¥ 11,000 (excluding tax). This item appeals something at the store,
I hope you can take a look at it directly!