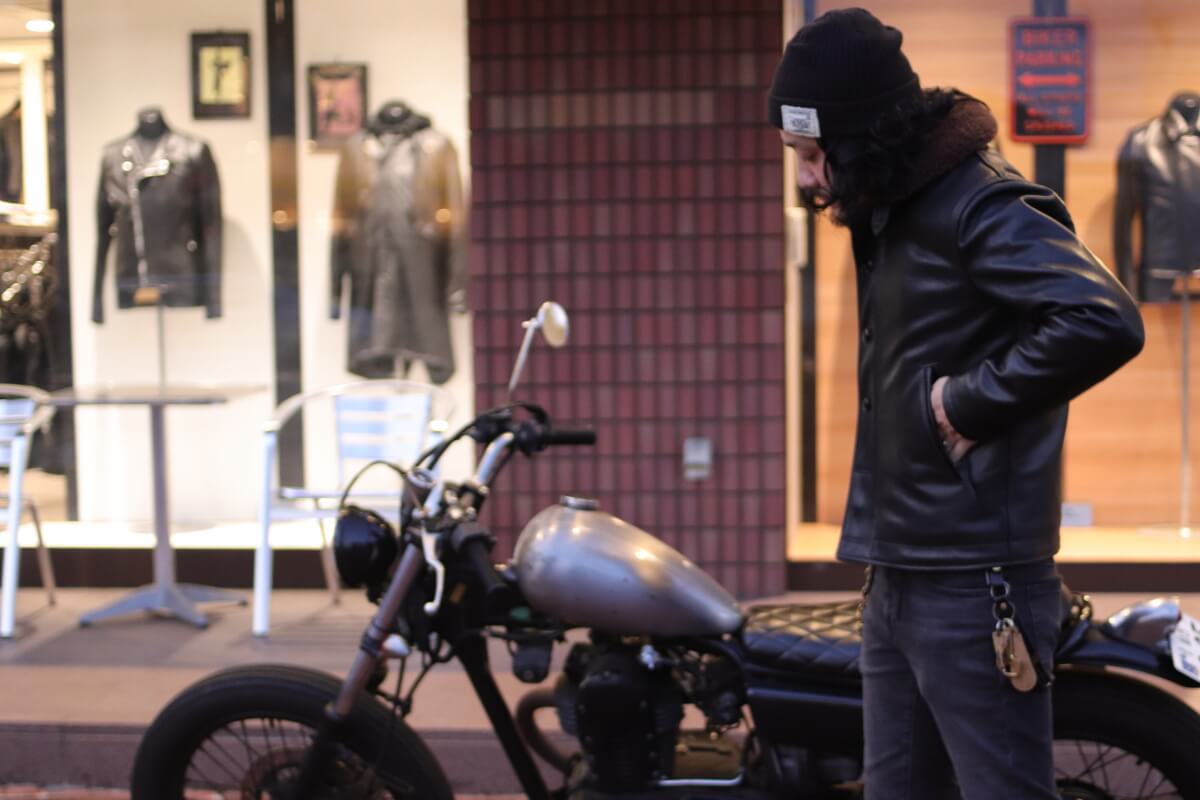 Deck jacket, N-1, was created as cold weather clothing for sailors who can work on ships and in harsh environments such as rough seas. You can often find them at second-hand clothing stores, and they often have "USN" stenciled on the chest, and some of them are sooty and worn out in color, which is also tasteful and cool. . . Today we would like to once again introduce N-1 made by "HEAD FACTORY".
N-1 175cm/68kg/BK/LL size wearing
Based on the deck jacket issued to the US Navy, the leather is thick goat leather called ``HF Goat''. Although the leather has a luster and suppleness that cowhide does not have, there is no doubt that the wrinkles will become deeply engraved and blend in with each use, creating a one-of-a-kind jacket.
Like other jackets, many people worry about size issues when layering them, but since a removable acrylic boa liner is included inside, you don't have to wear too many inner layers. It has cold protection.
The shearling collar not only looks cool, but the collar can also be turned up and buttoned, so you can protect yourself from the wind without having to wear a muffler.
To be honest, it's my personal opinion that I want it not only for motorcycles but also for everyday wear. Rather, it's something I want to wear on a regular basis.
Well then! !