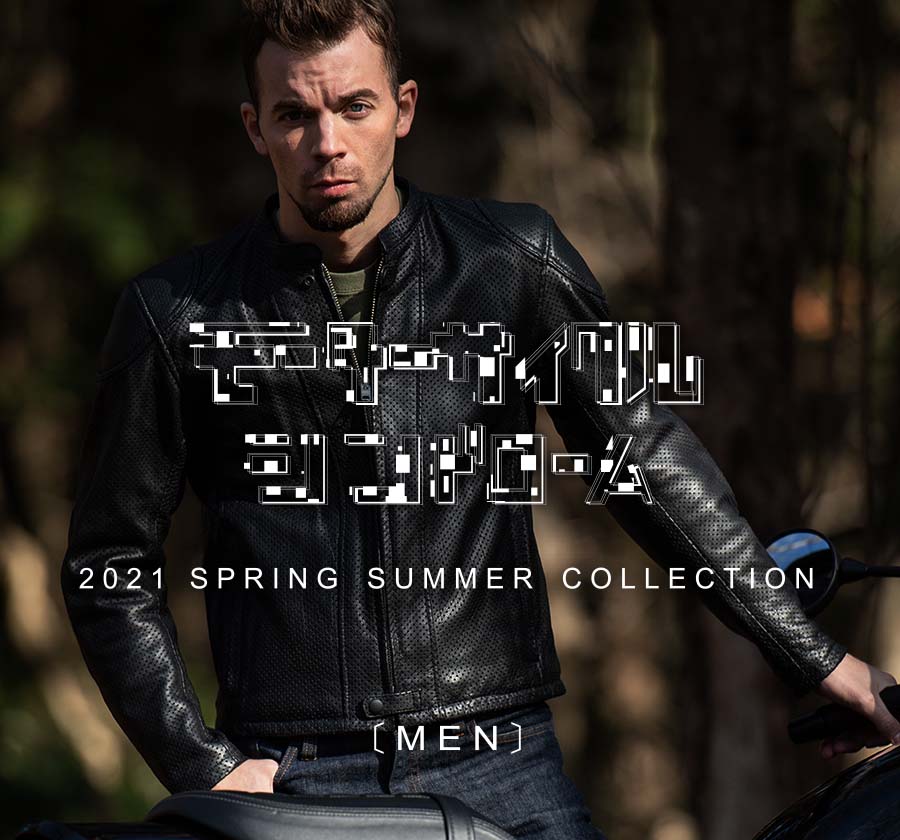 Check out the hot new items before the arrival of 2021 S&S!
It's already been two months since the beginning of this year.
It's still chilly, but it was February, and the warm days appeared earlier than usual!
At KADOYA, the annual "2021 S&S Catalog" is about to be completed.
Each new product has already been released on the WEB and SNS, and it looks like some products will be in stock as early as March! This is a situation.
While I can't wait for the new release, I might be a little too quick...
I would like to make some predictions about the products that might be better to avoid based on last year's trends before the products arrive!
2021 S&S Featured Product①SS STRIKER-PL
First of all, this is " SS STRIKER-PL "!
This JKT was released as a successor to the SELECT SLEEVER-PL, which was popular every year due to its sleeves that can be removed and removed.
The silhouette has been adjusted and a new color, gray, has also been introduced, so I think it will become even more popular this year. !
We believe that the wide range of sizes from S to 4L, which is unique to our popular models, will cover many people's body shapes!
2021 S&S Featured Product②ASTRO PARKA
Next is " ASTRO PARKA ".
A 3-season parka made of heathered micro ripstop fabric that has a good atmosphere and is breathable and waterproof!
It also has various ventilation functions so you can wear it in a wide range of seasons!
Surprisingly, there aren't many times of the year when the temperature is halfway through.
This is a time when you really worry about what to wear...this tends to happen in spring and fall, but it's useful to have a JKT that can cover those times, but can also be worn on a daily basis.
Blue is good, but the black in the image also has a good atmosphere due to the material used!
2021 S&S Featured Product③MEGALO
Next is " MEGALO ".
A new type of nylon mesh that comes in both men's and women's sizes.
We will also release a unique dazzle camo pattern ! (It seems like it will be a valuable item number with few sizes available...)
It has a rider's jacket-like hoodie design similar to the popular leather JKT " MR-LOADED ".
I think it will become as popular as other mesh JKTs that have continued since last year. !
Last year, summer items were out of stock in June due to size shortages, so please check back soon.
2021 S&S Featured Product④BRAWLER-PL
Next is the top and bottom of " BRAWLER-PL ".
" BRAWLER " is becoming increasingly popular.
This is a modern update of the traditional KADOYA's hard JKT, and we also have PANTS with a matching top and bottom.
This year, the punching version will be available as a top and bottom while maintaining this design taste!
For those who love "BRAWLER", this is a must-have for summer!
2021 S&S Featured Products⑤GLOVE
Although it is not a new product and is a continuation product, it is a "GLOVE type".
In particular, two items, " NKG-SP2 " and " C-NINE ", were out of stock immediately last time, so
If you missed out, keep an eye out for arrival information!
2021 S&S Other featured products...
In addition, `` Leg bags that were popular in stores '' and...
`` Summer pad with good breathability and CE LEVEL 1' ' etc.
This year there are more new products than usual.
We have both a men's new item list and a women's new item list , so please take a look through them!
Please wait for a while until the product arrives!