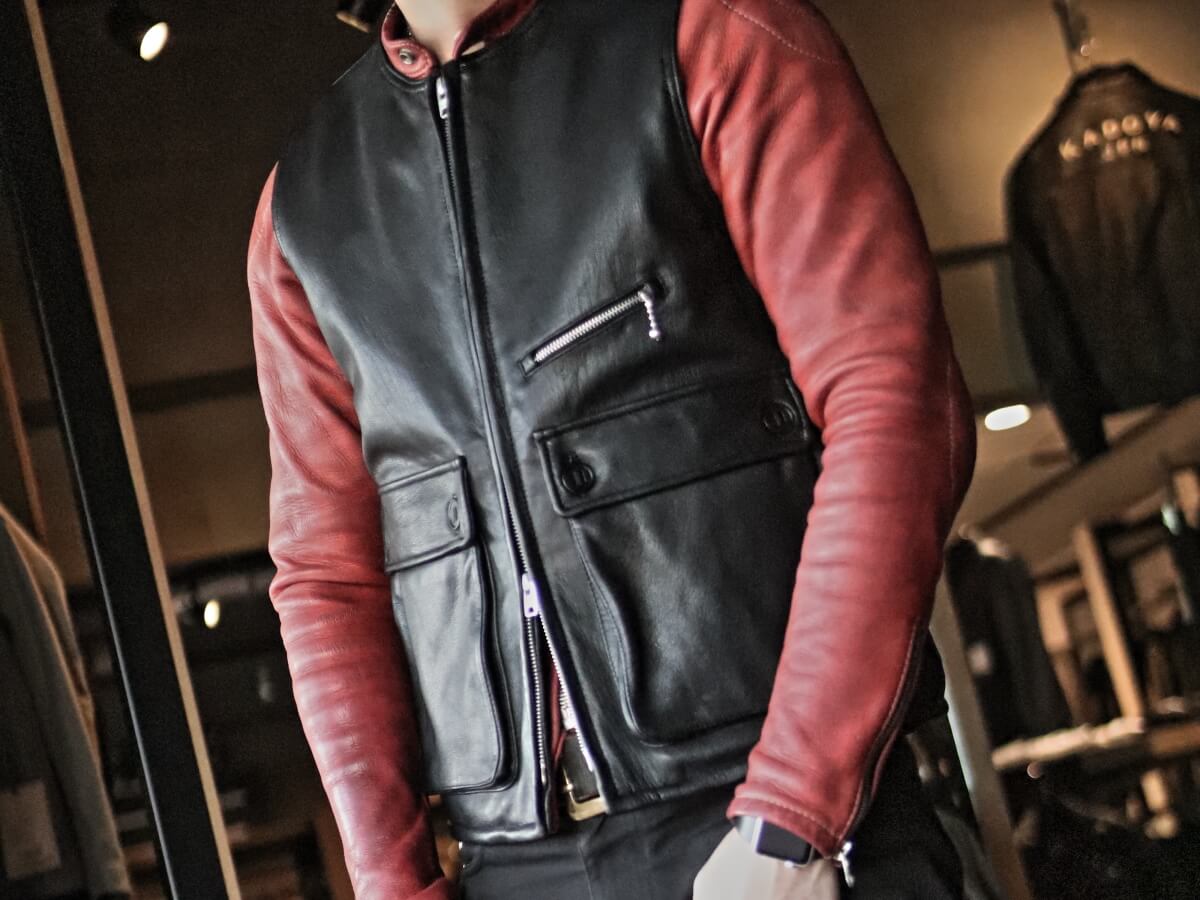 A leather hunting vest that expands the range of coordination!
This season's new product [HUNTING VEST]
VEST types are popular in spring and summer, following punching and nylon mesh.
If you wear a light and thin top when you want to ride a bike, it will prevent it from flapping.
VEST has such functionality, but the HUNTING VEST that came out this time has even more storage capacity!
Large front patch pocket
Handwarmer pockets with zips on the sides, made of a different bag material than the patch pockets
A standard internal pocket with high storage capacity that is well-regarded in KADOYA jackets.
The front chest pocket is small and serves as a design accent.
A large pocket unique to HUNTING VEST with connected left and right entrances on the back.
That's how it is...there are plenty of pockets.
The functionality of good storage has a unique atmosphere as a design,
You can also enjoy layering it with other jackets!
Personally, I recommend pairing it with color models such as wine red or navy, which are popular these days.
You can enjoy it with light clothes when it gets hot, and enjoy it with a jacket when it gets chilly.
Please enjoy HUNTING VEST now!
---
Model: 172cm 64kg
Leather vest: Wearing size M
---