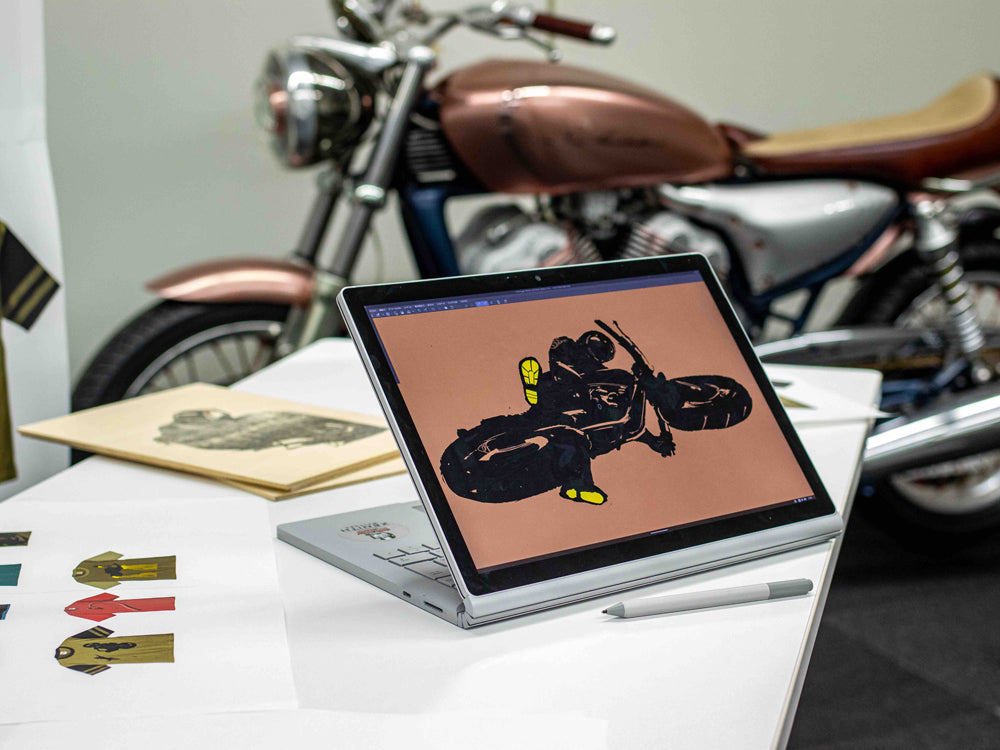 Starting with Yamaha's first commercially available motorcycle,
A group of product designers who have designed many successive Yamaha motorcycles.
GK Dynamics
Do you want to do something with them? Research activities started with this idea.
As part of this effort, a graphic design T has been released this fall/winter.
This time I would like to introduce it a little bit.
At first, we brought ideas together for various items, such as new clothing and supplies, and repeatedly considered and produced prototypes.
(This is still going on behind the scenes. Maybe we'll be able to show you some of it soon...?)
In the midst of all this, I suddenly came across an illustration about motorcycle life.
"This kind of drawing is my specialty, so I can draw it easily."
Those words made me think, "Let's make this happen!" But in the end... (lol)
The project is progressing at a rapid pace.
So you came! to the extent that it seems
A number of motorcycle scenes designed from various angles and cuts.
Although I actually want to line them up all at once,...
The first edition includes three types of graphics.
``And if we are going to put good graphics on it,'' the body development becomes more elaborate.
We use a custom-made heavy ounce fabric that is woven with cotton to ensure it remains tough even after washing and can be worn for a long time.
Furthermore, the neckline uses a binder that prevents it from becoming loose.
On the cuffs, a genuine leather name is casually engraved with [PROJECT TYH Kokoro Kusugure].
We aim to express the fun and enjoyment of motorcycle life that cannot be expressed through the development of clothing and goods alone.
I would like to give shape to this through graphics.